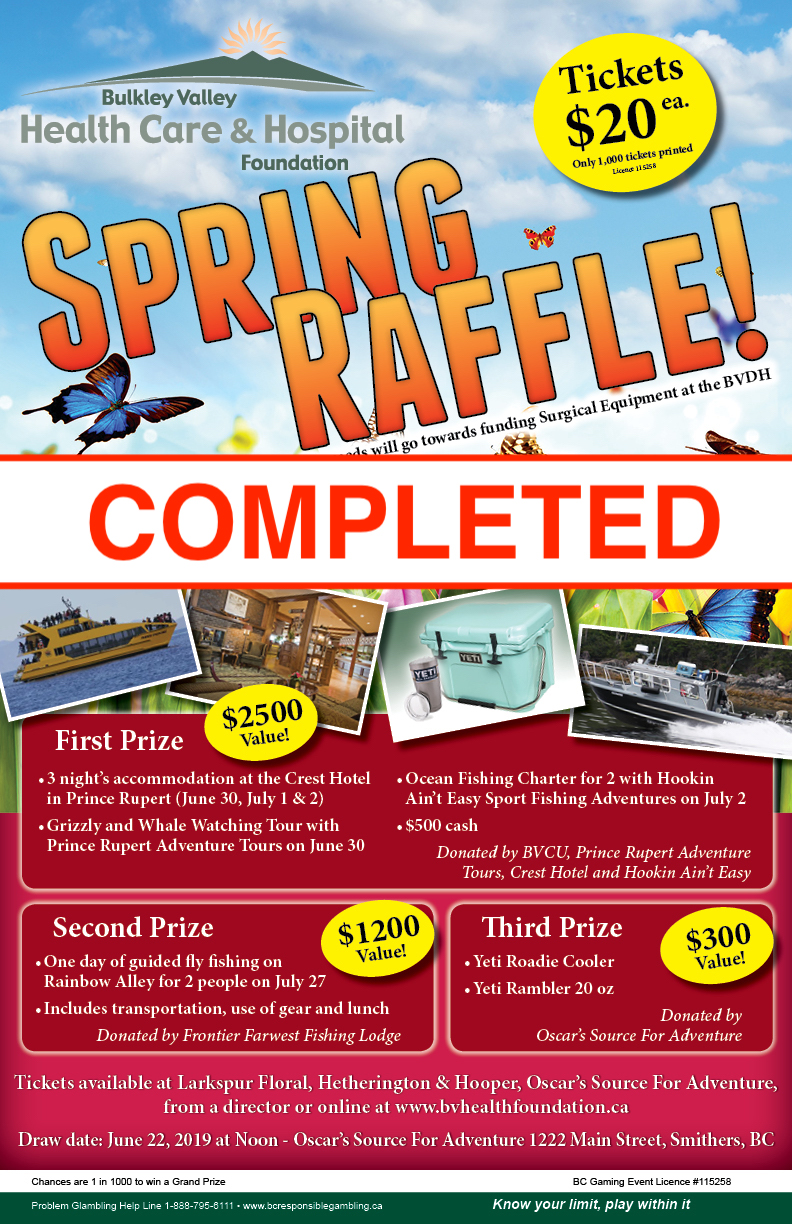 BVDH Specialty Surgical Equipment Enhancement
This campaign is targeted towards enhancing our local surgical programs and maximizing the surgical options in the Bulkley Valley. BVDH has a very successful visiting surgeon model, with a broad mix of surgeons providing consultative and surgical services at BVDH. Visiting surgeons cover General Surgery, urology, ENT, OBGYN, and Orthopedics. We also have local dental and GP-surgery. This equipment enhancement will help sustain our robust surgical programs and enhance the quality and provision of local surgical service.
The best we can offer in health care continues to improve as technology does, therefore some of the equipment will be the first of its kind at BVDH and others will be replacing items with their modern equivalent. The campaign consists of eleven pieces of equipment, which comes with a price tag of approximately $215,000. The BV Health Foundation has been extremely fortunate to be selected by the Smithers Celebrity Golf Committee to receive support for this campaign and with such a large amount to raise, we felt the BVDH Specialty Surgical Equipment Enhancement was the right place to direct proceeds of our Spring Raffle.
Equipment Purchased for This Campaign:
ENT Microscope, Surgical Table, Hysteroscope, bronchoscope, Glidescope, High Definition OR Printer, Rumi Device, Quick Latch Eyecup Arthroscope, Quicklatch Sheath System, Inflow/outflow Cannula System, Cystoscope, OR Table Accessories