10

th Annual Fundraising Gala
The Annual Fundraising Gala is the BV Health Foundation's signature fundraiser and what allows the Foundation to fund grant requests twice a year. This event is a blast for all who attend and it is also not possible without each component of the fundraising, which includes sponsorships to get the event on wheels and cover the costs associated with hosting such an event, ticket sales and auction sales. The Foundation is very pleased to accept both monetary and in-kind contributions to the Gala in exchange for company recognition. If you prefer, you can also donate anonymously and receive a charitable receipt. Feel free to peruse this year's sponsorship package to see if there is an opportunity that is a good fit for your business. If you have a different vision for your sponsorship, contact the Executive Director to discuss. This incredible event is always evolving and we are very open to your ideas.
If you would like to be informed of sponsorship opportunities, please request a package from Executive Director, Laurel Menzel at lmenzel@bvhealthfoundation.ca
---
Host a Third Party Fundraiser
A Third Party Fundraiser is where you're already hosting an awesome event or campaign and are looking to donate proceeds to a worthy cause. The BV Health Foundation is honored to be a recipient of proceeds and is happy to advertise and attend your event. Some recent examples of Third Party Fundraisers the Foundation has been fortunate enough to be the recipient of include:
Shopper's Drug Mart Cosmetics Gala
BV Kinsmen Derby, Dancy, and Comedy Show
Smithers Subway Cookies for a Cause
Rotary Club of Smithers Fall Fair Booth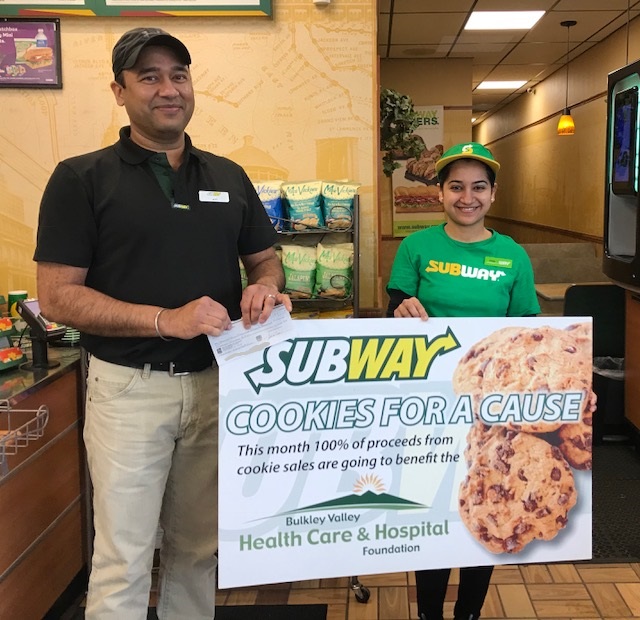 If you would like to host a third party fundraiser on behalf of the BV Health Foundation, please contact the Executive Director so we can increase awareness, provide you with any logos, etc you may need and support your event.
---
Volunteering
From time-to-time the BV Health Foundation has campaigns and events that could be made a little easier with the help of some volunteers, after all, many hands make light work! Please get in touch with the Executive Director if you or your group would like to be kept in mind when we are next in need.
The Smithers Celebrity Golf Tournament has selected the BV Health Foundation as the recipient of 50% of their fundraiser proceeds and they need some help at this fun and busy event. We are currently looking for doormen and doorwomen for the Hockey Game on Friday, Aug 12, 2022 as well as hole watchers at the golf game on Saturday, August 13, 2022. Lunch and a T-shirt will be provided and you might even get to meet some of the celebs!